Productos
10.1 LCD Display - 1366x768 HDMI/VGA/NTSC/PAL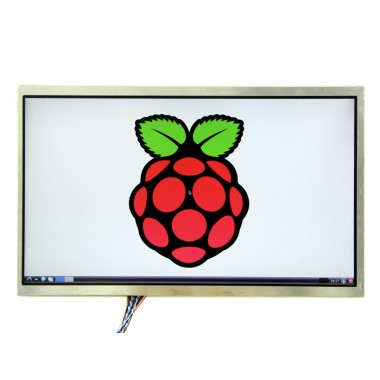 Display LCD de 10.1 pulgadas. Posee entradas HDMI/VGA/AV. Ideal para Raspberry Pi o BeagleBone.
COD: SEDIS00200M
Peso: 0.500 Kg
Disponibilidad: Sin Stock

ARS 73182.00
El producto no está disponible para la venta en este momento
Características
A geek style monitor for embedded computer system, consists of a 10.1 inches TFT-LCD and a driver board.
The driver board is mainly to meet the specialized needs of the market and the development of small size, versatile, wide industrial grade LCD panels, it can support multiple video formats like HDMI, VGA and AV. The TFT-LCD is a Colorful Active Matrix Liquid Crystal Display with an integral LED backlight system. It has 10.1 inches diagonal measured active display area with HD resolution (1366 horizontal by 768 vertical pixel array). Furthermore, there is a little PCB controller for you to adjust brightness, color and contrast.
This monitor has been tested with RPI, Beagle, and personal computer. The HDMI cable and AC/DC adapter is not included, should be purchased separately.
Features
Ultra thin
High resolution
Multiple video formats supported
Specifications
Operating Voltage: 5~24V
Video Input: HDMI, VGA, AV
Screen Size: 10.1''
Screen Type: TFT-LCD
Mode: TN, Normally White, Transmissive
Display Color: 262K
Lamp Type: WLED
Frequency: 60Hz
Signal Type: LVDS (1 ch, 6-bit)
Max. Resolution: 1366x768
Min. Brightness: 200cd/m2
Min. Contrast Ratio: 400:1
Display Ratio: 16:9
Display dimensions: 230 x 150 x 5.2 mm