Productos
Modulo sensor de gases inflamables y humo MQ-2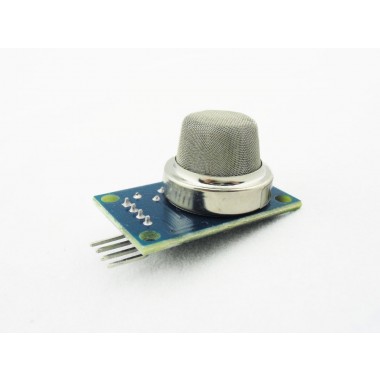 Módulo detector de humo y gases inflamables, basado en sensor MQ-2. Posee salida analógica y digital.
COD: ESES28011S
Peso: 0.080 Kg
Disponibilidad: En Stock

ARS 713.00
El producto no está disponible para la venta en este momento
Características
Description
The Analog Smoke/LPG/CO Gas Sensor(MQ2) module utilizes an MQ-2 as the sensitive component and has a protection resistor and an adjustable resistor on board. The MQ-2 gas sensor is sensitive to LPG, i-butane, propane, methane, alcohol, Hydrogen and smoke. It could be used in gas leakage detecting equipments in family and industry. The resistance of the sensitive component changes as the concentration of the target gas changes.
Application Idea
Domestic gas leakage detector
Industrial gas detector
Portable gas detector
Features
Power supply needs: 5V
Fast response and High sensitivity
Wide detecting scope
Simple drive circuit,Stable and long life