Productos
LPS8 Indoor LoRaWAN Gateway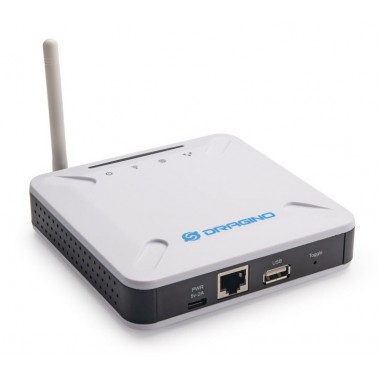 Gateway LoRa compatible con el protocolo LoRaWAN, configurado en 915 Mhz. Posee WiFi, puerto Ethernet y USB. Basado en Linux Openwrt. Requiere fuente de alimentación de 5V 2A con conector USB tipo C (no incluida).
COD: DRALPS8
Peso: 0.300 Kg
Disponibilidad: Sin Stock

ARS 27844.00
El producto no está disponible para la venta en este momento
Características
Description:
The LPS8 is an open source LoRaWAN Gateway. It lets you bridge LoRa wireless network to an IP network via WiFi or Ethernet. The LoRa wireless allows users to send data and reach extremely long ranges at low data-rates.
The LPS8 uses Semtech packet forwarder and fully compatible with LoRaWAN protocol. It includes a SX1308 LoRa concentrator, which provide 10 programmable parallel demodulation paths.
LPS8 has pre-configured standard LoRaWAN frequency bands to use for different countries.User can also customized the frequency bands to use in their own LoRa network.
Features:
Open Source OpenWrt system.
Managed by Web GUI, SSH via LAN or WiFi.
Emulates 49x LoRa demodulators.
LoRaWAN Gateway.
10 programmable parallel demodulation paths.
Applications:
Smart Buildings & Home Automation.
Logistics and Supply Chain Management.
Smart Metering.
Smart Agriculture.
Smart Cities.
Smart Factory.
LoRa Spec:
1 x SX1308 + 2 x 1257 LoRa Tranceiver.
General Specification:
10M/100M RJ45 Ports x 1.
1 x 2.4G WiFi (802.11 bgn).
1 x USB host port.
Power Input via USB Type-C: 5V, 2A.
Documentation: