Productos
AD9833 Sin Triangle Square Wave Generator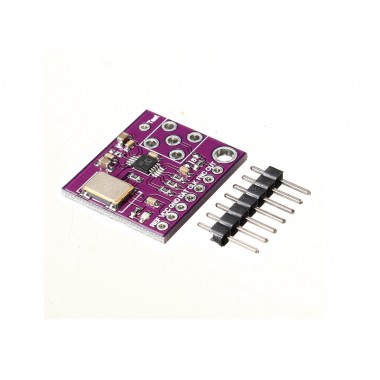 El AD9833 es un generador de forma de onda programable de baja potencia, capaz de generar salidas sinusoidales, triangulares y cuadradas.
COD: HTHS0250
Peso: 0.002 Kg
Disponibilidad: En Stock

ARS 1486.00
El producto no está disponible para la venta en este momento
Características
Description:
AD9833 is a programmable waveform generator capable of generating a frequency 0-12.5MHZ sine, triangle, square wave signal.
Easy to adjust, clocked clock is 25MHz, precision 0.1Hz, clock frequency is 1MHz, the precision is up to 0.004Hz.
Frequency excitation / waveform generation. Liquid, gas flow measurement.
Sensing applications - approximation, sports, defect detection.
Linear loss, linear decay,Test equipment, medical equipment, Scan clock generator.

Specification:
Working voltage: 2.3V-5.5V.
Working temperature range: -40 ~ + 105 °.
Onboard 25MHZ (accuracy of 50ppm) active crystal, stepping accuracy 0.1HZ.
On-board high-speed amplifiers 300M and also has a low-pass filtering.

Two-channel output signal, an original signal output, an amplified output signal 5 times, 50Ohm output impedance.

Support universal plate (tunnel plate), a multiple-board pins are 2.54mm, can be easily welded universal board.
Distribution STM32, STM8, STC and other common microcontroller debugged program and relevant information.
Size:Approx.24mmX20mm.
Material:Metal & Plastic.