Productos
High-power MOSFET Trigger Switch Drive Module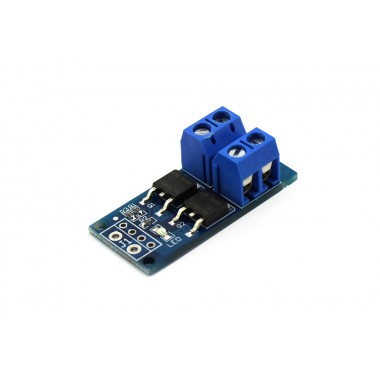 Módulo driver basado en MOSFET de alta potencia. Puede manejar cargas de hasta 15A. Posee entrada para PWM y opera con 5V. Entre sus aplicaciones se detacan: control de brillo de tiras de Leds, velocidad de motores DC, bombas y válvulas, entre otras. Compatible con Arduino.
COD: EACR03075M
Peso: 0.003 Kg
Disponibilidad: Sin Stock

ARS 637.00
El producto no está disponible para la venta en este momento
Características
Description:

The board is of high power MOS trigger switch driver module and control board with field-effect tube to adjust the electronic switch.
It adopts imported double MOS parallel active output to show lower internal resistance,
greater electric current and power.
Besides it works at 15A, 400W under common temperature which satisfies most devices
usage and realizes the control of great power devices in a relaxed way.
What's more, it can be applied to powerful devices which could be controlled by output terminal
like electric motors and light bulbs to control the speed of motor and the light of bulbs. Certainly,
you can apply it to devices which could input PWM for control like LED light belt, DC motor, Micro pump and solenoid valves.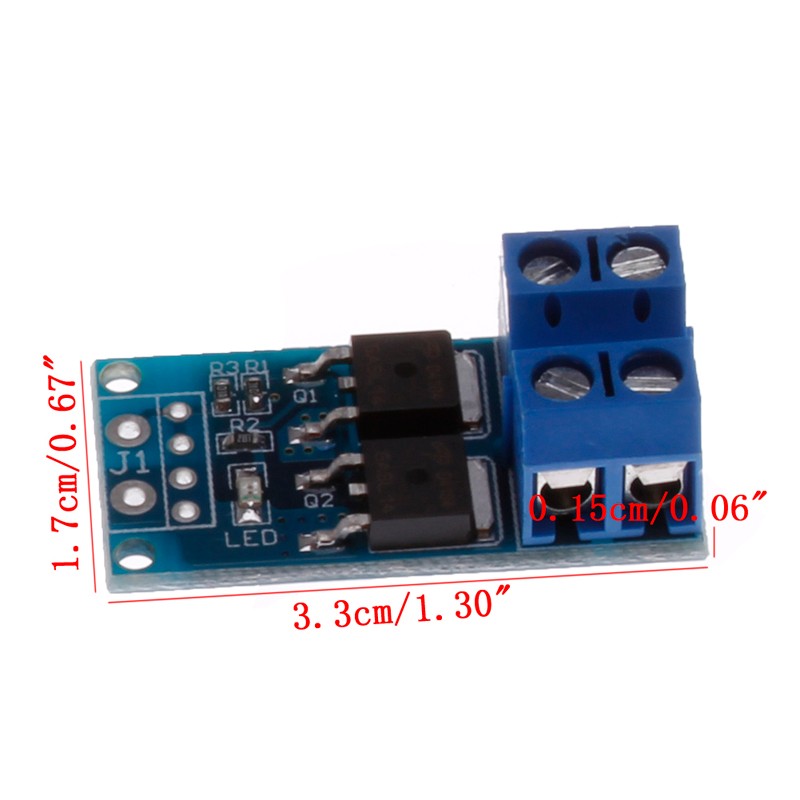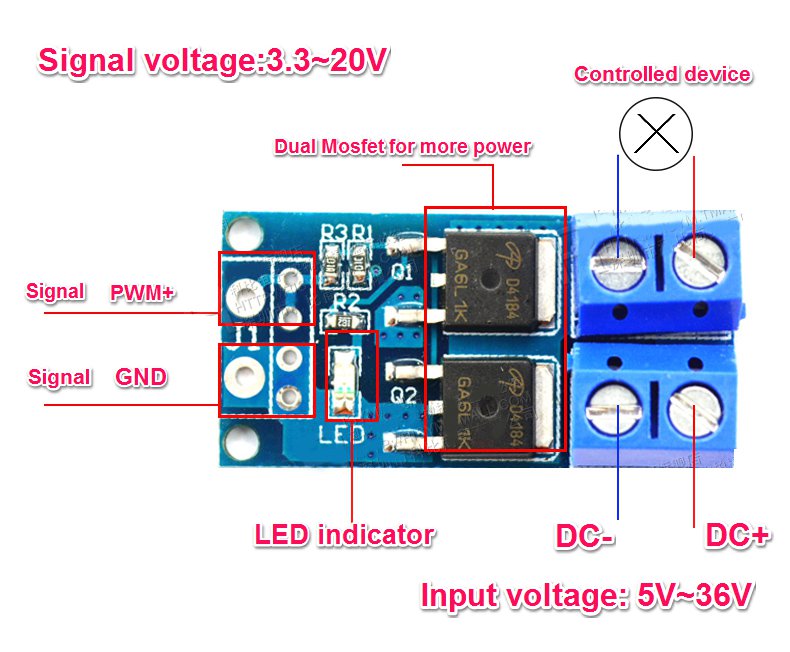 Features:
The use of imported dual-MOS parallel active output, lower resistance, more current, strong power at room temperature, 15A, 400W, to meet the most use of the equipment.
Wide voltage, the perfect support for PWM.
Easily control high power devices.
Input PWM to achieve motor speed control, lamp brightness control.
Specifications:
Operating Voltage: DC 5V - 36V.
The trigger source: digital high-low (DC3.3V - 20V), can be connected microcontroller IO port, PLC interfaces, DC power, you can access the PWM signal, the signal frequency 0--20KHZ perfect support.
Output capacity: DC 5V - 36V, at room temperature, continuous current 15A, power 400W!. Lower auxiliary cooling conditions, the maximum current up to 30A.
Applications: You can control the output of power equipment, motors, light bulbs, LED lights, DC motors, micro-pumps, solenoid valves, etc., you can enter.
PWM, motor speed control, lamp brightness.
Availability: unlimited switch.
Operating temperature: -40-85.
Dimension: 34mm x 17mm x 12mm.
Package list:
High-power MOSFET Trigger Switch Drive Module x1.