Productos
2020 T-Slot L Shape Inside Corner Connector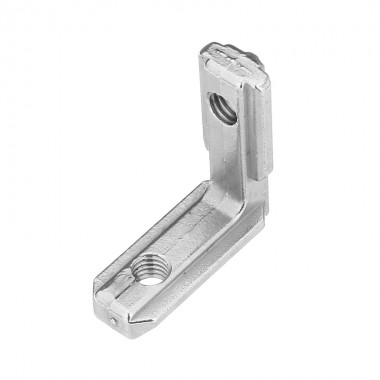 Conector tipo L para ser utilizado en perfiles de aluminio 2020 T-Slot.
COD: HTHS0444
Peso: 0.010 Kg
Disponibilidad: En Stock

ARS 150.00
El producto no está disponible para la venta en este momento
Características
Specification:
Model: 2020.
Material: Zinc Alloy.
Usage:
Used as Inside Corner Joint for European standard 2020 Series Aluminum Profile.
Features:
Concealed corner brace, the L corner bracket can be completely hidden in the slot of the aluminum extrusions.
Suitable for European standard 2020 series aluminum profiles.
The L shape hidden corner bracket used for setting up a right angle connection of the two aluminum profiles, insert the two ends of the L bracket into the groove of the profile, and tighten the set screw to fix the two profiles.
Built-in connection with beautiful and simple features.
Widely used for building industrial aluminum frame structures, 3D printers, CNC routers, laser engravers, robotics Projects.