Productos
HP 720P HD Laptop Embedded Web Camera, Dual Mic, Support RPI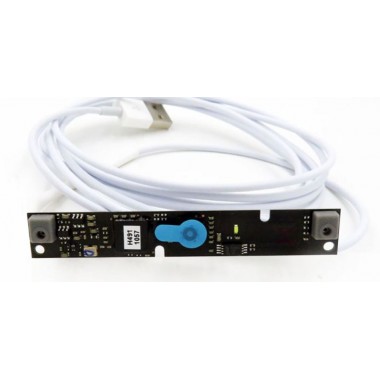 Cámara web para laptop de alta resolución, 720P HD. Posee dos micrófonos y conexión por cable USB.
COD: TROSCM1013
Peso: 0.100 Kg
Disponibilidad: En Stock

ARS 1674.00
El producto no está disponible para la venta en este momento
Características
Description
This is a very cool web camera developed by HP, it has many nice features such like drive free on RPI, dual microphone input.
Features:
High resolution up to 720P HD
Dual Microphone (not yet tested under Raspberry Pi RPI)
Drive free on Raspberry Pi, openwrt (MJPG), Windows from win 7, etc for video
5pins connector on camera board
USB cable
OEM by Taiwan Chicony, also recognized this name in RPI
SunplusIT on board control IC
Note:
Can not provide any extra technical support, like android or so.
Package only includes on the camera with USB cable, NOT including the rack.
Basic Usage:
Update on your RPI
run lsusb you will find some line like: Bus 001 Device 006: ID 04f2:b2c3 Chicony Electronics Co., Ltd
install the simple capture tool: sudo apt-get install fswebcam
make an instant capture image: fswebcam electrodragon.jpg