Productos
Slim Sticker-type GSM/Cellular Quad-Band Antenna - 3dBi - 200mm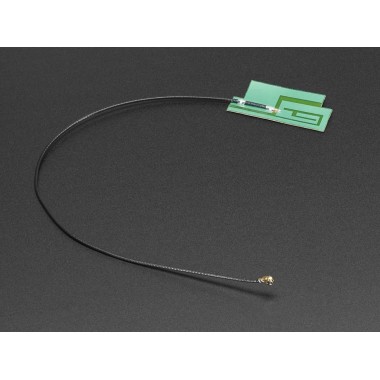 Antena GSM/Celular cuatribanda adhesiva, con cable de 200mm y 3dBi de ganancia.
COD: D003237
Peso: 0.001 Kg
Disponibilidad: Sin Stock

ARS 400.00
El producto no está disponible para la venta en este momento
Características
DESCRIPTION
That's one slim cellular antenna! At 238mm long from tip to tip and and with a cable thickness of just 2mm, this 3dBi GSM antenna is slim, compact and sensitive, with a 3dBi gain. The antenna juts out from its base with stick-on back so you attach it to an enclosure if you're making something like, say, a DIY phone. It has a tiny uFL connector on the end - which is perfect for the FONA - but will also work well for any other RF project on the 850/900/1800/1900/2100 bands, such as any other Cellular or GSM/GPRS device.
TECHNICAL DETAILS
Dimensions:
Cable length: 200mm/8"
Antenna length: 38mm/1.5"
Total length: 238mm/9.5"
Weight: 1.2g