Productos
UART TTL to RS485 Converter
Conversor UART TTL a RS485.
COD: ECIA00485T
Peso: 0.002 Kg
Disponibilidad: Sin Stock

ARS 1211.00
El producto no está disponible para la venta en este momento
Características
The module is fully consider the 485 mine design and anti-jamming design, in the field for long distance transmission, it will block the "earthed" side to earth, can play the role of a good anti-jamming and lightning protection, make 485 more secure; you can not connect with the earth indoor short-distance transmission. Using a standard 2.54 pitch design for easy secondary development. Having a 120 ohm termination resistors that shorted R0 to enable matching resistor, when long-distance transmission is recommended shorting. Support multi-machine communication, allowing access at up to 128 devices on the bus. The module can be hot-swappable, hot-swap does not appears dead bolt phenomenon that occur to other 485 chips. A large area of copper to prevent signal interference.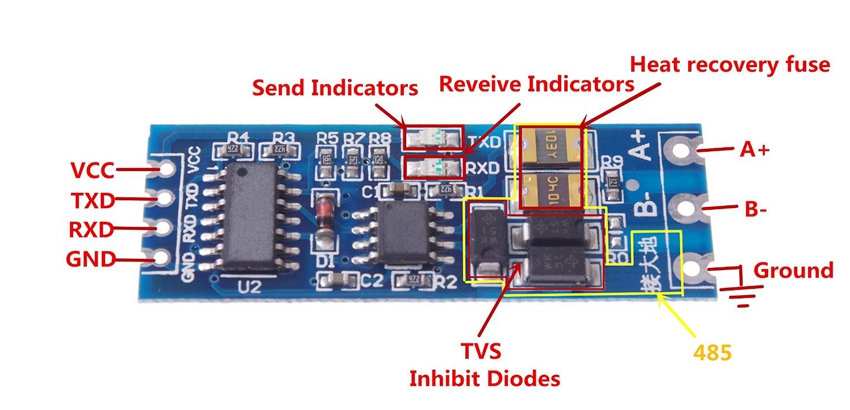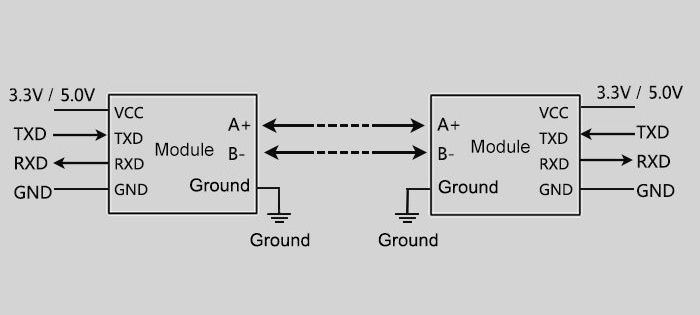 Features
3.3V perfectly compatible with 5.0V power supply
3.3V and 5.0V signal perfectly compatible
Working temperature range: -40 ºC to +85 ºC
Transmission distance up to kilometers (with 850 meters of 2 * 1.5 cable to do the test, it is recommended to use in the 800 meters, more than 800 meters, please add repeaters)
Semi-hole process design, the thickness of 0.8mm, makes it easy to use as a combo board, it can also be welded terminal use
Has RXD, TXD signal lights to observe send and receive status