Productos
Flexible Waterproof LED Strip - White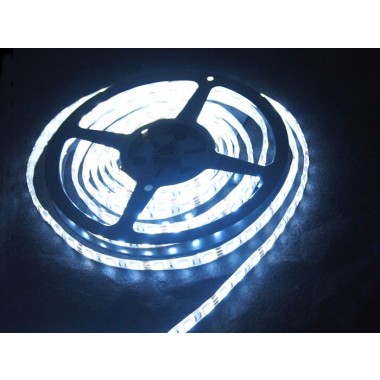 Rollo de 5 metros de tira LED impermeabilizada color BLANCO, de 60 LEDs por metro.
COD: SE104990072
Peso: 0.200 Kg
Disponibilidad: En Stock

ARS 2705.00
El producto no está disponible para la venta en este momento
Características
Looking for gorgeous LED strips to add some fun to your project? Try to find something you want here !
The LED strip Uses trinity-SMD LED as lighting source, with low voltage with resistance and IC constant current made the shining stable, bright and uniform. FPC circuit board made it easily to bend, Besides, self adhesive back makes it convenient to stick them to any flat surface.
Specification
10.0mm wide, 3.2mm thick, 50mm long per segment (3 LEDs).0.24w per LED.
Clear waterproof molded (IP65)
Maximum 12V per strip segment
Max 1.2 Amps per meter (all LEDs lit full brightness)
3 common-anode LEDs per segment, 20 segments per meter
No microcontroller or chip controller ('analog' only!)
Controller is Not Required
Comentarios
Escribir Comentario
OpenHacks
(07/09/2016 - 14:15)
Hola Martín, la tira tiene 5 metros y tenes que conectar una fuente de 12V . Saludos!