Productos
Crowtail - DHT11 Temperature & Humidity Sensor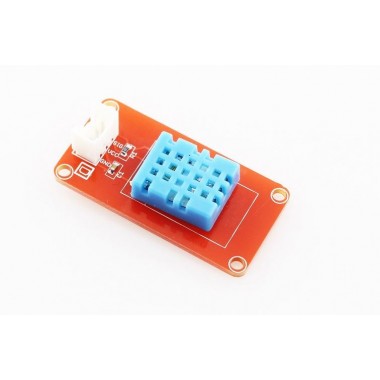 Versión Crowtail del popular sensor DHT-11. Mide temperatura [0ºC–50ºC] y humedad [20%–95%]. Comunicación single-wire.
COD: ECT0010TH
Peso: 0.010 Kg
Disponibilidad: Sin Stock

ARS 460.00
El producto no está disponible para la venta en este momento
Características
This module can help you detect the temperature and humidity of the environment of your house.
The module contains a DHT11 temperature & humidity senorthat is a complex sensor with a calibrated digital signal out.It use digital module acquisition technology and the temperature&humidity sensor technology.Sensor consists of a resistance type moisture element and a NTC temperature measuring element. Because of single wire serial interface, it is easy to use the module.
Part List
1 X Crowtail- Temperature& Humidity Sensor
1 X Crowtail 3 Pin Cable
Wiki & External links
Temperature& Humidiy Sensor Schematic
Temperature& Humidiy Sensor Program
Comentarios
Escribir Comentario
OpenHacks
(21/08/2015 - 15:24)
Si, su entrada/salida es digital y la comunicación es a través de un solo cable. Los dos restantes son para Vcc y GND. Saludos!
Nacho
(21/08/2015 - 12:02)
Hola! Su salida es digital? Saludos!