Productos
Doppler X band Radar detector sensor module 10.525GHz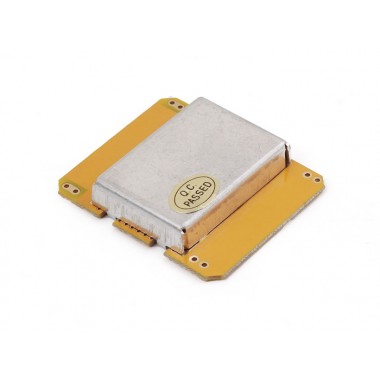 Detector de movimiento por Microondas, basado en el principio del Radar Doppler. Rango de detección mayor a 20 metros.
COD: SE317990023
Peso: 0.008 Kg
Disponibilidad: Sin Stock

ARS 3328.00
El producto no está disponible para la venta en este momento
Características
This is a Microwave moving object detector which is designed by Doppler Radar principle.
It is mainly used in automatic door control, safety guard system, automatic video control system, etc. This module use 10.525 GHz band to detect moving.
Features:
The non-contact detection;
Independent of temperature, humidity, noise, airflow, dust, light, etc., suitable for the harsh environment;
Strong resistance to RF interference;
The output power is small, and did not constitute a hazard to the human body;
Long-distance: the detection range of more than 20 meters .
Specification:
Launched:
A transmitting frequency: 10.525 GHz
frequency setting accuracy: 3MHz
Output power (minimum): 13dBm EIRP
Operating voltage: 5V 0.25V
Operating Current (CW): 60mA max., 37mA typical
harmonic emission: <-10dBm
pulse operating modes:
average current (5% DC): 2mA typ.
Pulse width (Min.): 5uSec
duty cycle (Min.): 1%
Receive:
Sensitivity (10dB S / N ratio) 3Hz to 80Hz bandwidth:-86dBm
3Hz to 80Hz bandwidth clutter 10uV
Antenna Gain: 8dBi
vertical plane 3dB beamwidth: 36 degrees
horizontal plane 3dB beamwidth: 72 degrees
weight: 8 g
Specifications: 37 × 45 × 8mm